I admit I am a fuddy duddy valentine, Ive just never been that into it. Yet after seeing so many adorable theme mani's for February I had to do something at least in pink! So here you are :) a cupcake mani featuring Zoya Felicity, Sinful Snow Me White, and OPI Skyfall.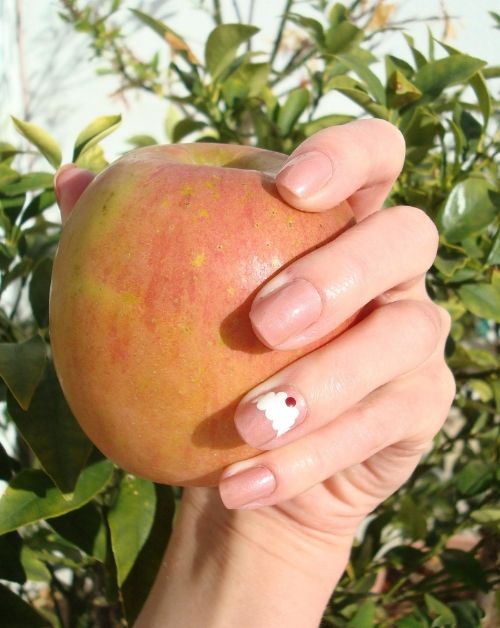 And a bit closer....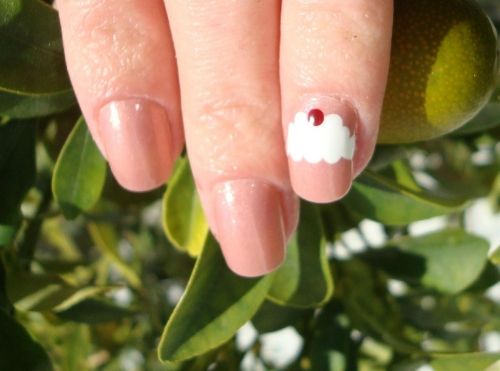 This was a pretty sloppy mani and cleaning up shimmers is a *expletive* so this is as good as I could get it. At the point of these pictures I had been wearing it for three days and change so there is a bit of wear, luckily the color hides it well. The CFL in my room blew right before I started and at past midnight I was to lazy to go get the ladder and a new one so bad bad me ended up with terrible cuticles and about 20 minutes with a brush for cleanup.
This is three coats of Felicity and as you can see in the first pic I still have VNL which irritates me but it only showed under bright direct lighting so I got over it. I'm not a huge fan of pinks but this one grew on me as I wore it. It has gold shimmer and a weak salmon flash which to me makes it interesting enough to keep and wear again.
I'm new to Zoya but it seems to have the typical texture of the others I have tried, though this one is more prone to pooling at the cuticle. I really wish it was more opaque but it wore well so I can deal with it. I used my usual Orly Armor as the base, OTD over the plain nails, Poshe over the accent, and touch up on all nails with OTD. Ive found that combo compatible with the infamously picky Zoya formula and I get a good 4 days of wear before noticeable damage and I'm tough on them.
If your unfamiliar with the cupcake design this is how I made mine....and look at that I rhyme ;). Using my largest dotter I start with the bottom row spacing my dots so they touch but far enough apart to leave a distinct scalloped edge, this row extends across the whole nail. On the next row place your dots in the divot made by the scallop of the first. Don't worry about filling in any gaps yet you can do that later right now focus on clean even dots. Continue in that pattern for each row decreasing in width till your cupcake is the height desired. For mine I let it decrease to three dots in the top row. Let this sit for about five minutes then you can go back and fill any gaps in your frosting area. Finally using the same dotter place a cherry where desired. If you like glitter you can dab some on the frosting area once dry for sprinkles!
I recieved a suprising amount of compliments on this one which made it all the more fun to wear.