I'm baaaack :)! Hope you all are doing well out in the blogiverse. Tonight I have two new additions to my collection to show you.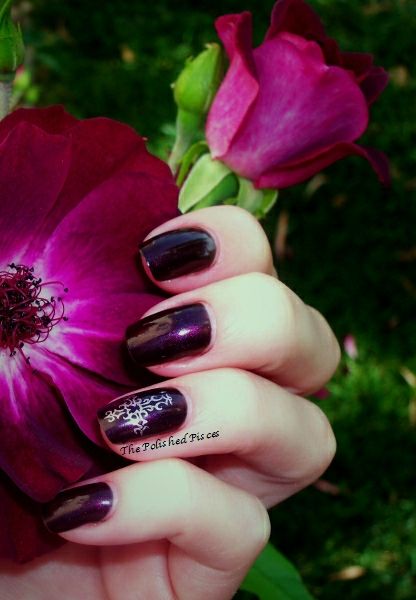 (Barielle Lava Rock Stamped with Pure Ice Outrageous using SH15)
First the Barielle. My lucky inheritance from a set a family member bought and didn't like. A blackened jelly base with purple shimmer. I think of it as Barielle Blackened Bleu's sophisticated cousin.
Decent application though two nails had bald spots I didn't see till I got out in the sun. This mani was done on vacation so I didn't have my usual full set of tools and lighting, cant blame the formula for that part. Good vampy shade that isn't too blackened to be considered "unprofessional".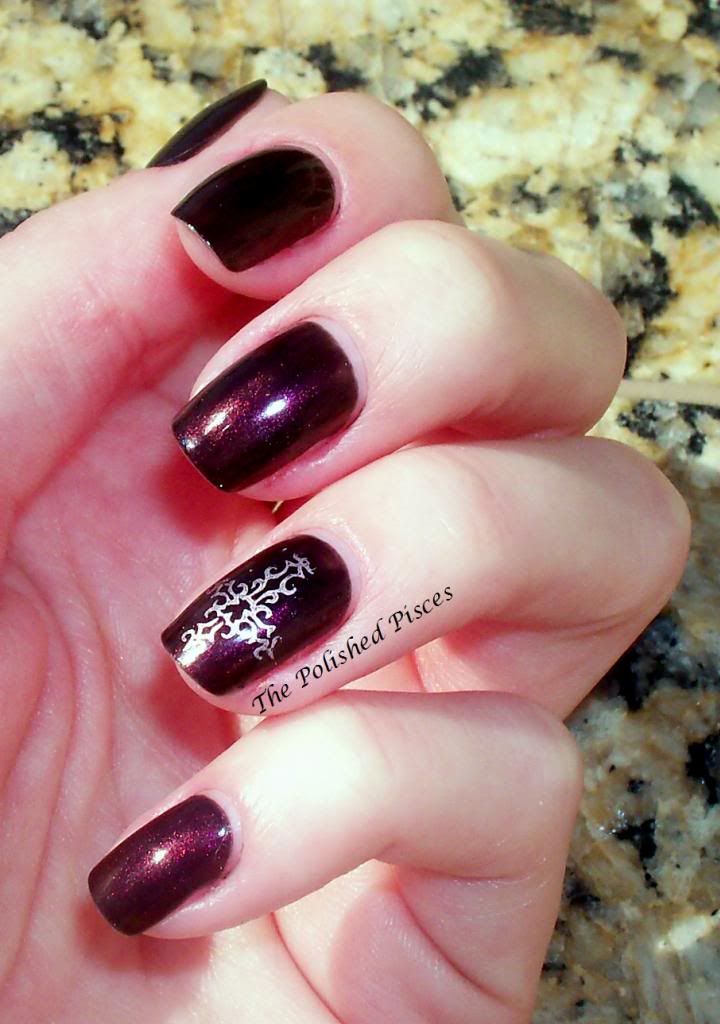 Now Pure Ice. I ADORE these chromes each one I've tried gives excellent, easy, and crisp results that refuse to smudge even using OTD. I love my OTD but it tends to smear stamping. These have been very resilient little buggers I strongly suggest you check them out. Cant go to wrong with a $2 polish can you?
Hope you've enjoyed tonight edition. Have a wonderful week Chickadee's!